Today, my latest book will be published. It is the second book in a series of three. I have been honored to have written it with two superb co-authors, Dr. Tony Thacker and John S. Bell both from the Alabama Department of Education. To those of you who have read our first book, "From At-Risk to Academic Excellence: What Successful Leaders Do", this book is even more forceful and powerful. You can order copies from: https://www.eyeoneducation.com/prodinfo.asp?number=7098-3
Here is the Introduction from the book Creating School Cultures That Embrace Learning: What Successful Leaders Do
[scribd id=10955632 key=key-1xpks6jt9r87x8hnjlo7 width=100%]
A number of people who attend my workshops want the answer to the dropout quiz that I give at the beginning of the session.  So here are the answers.
1.  ARIZONA, CALIFORNIA, GEORGIA, FLORIDA, ILLINOIS, LOUISIANA, MICHIGAN, MISSISSIPPI, NEW MEXICO, NEW YORK, NORTH CAROLINA, OHIO, PENNSYLVANIA, SOUTH CAROLINA, TEXAS
2.  According to the U.S. Department of Justice, 82% of all prisoners are school dropouts.  Making education less costly than incarceration which is over $41,000 per year, per prisoner.
3.  Oregon
4.  The South and the West.
5.  8.8%
6.  It depends on how you count.  For example, the Alliance for Excellent Education puts the figure at $3.7 Billion in lost earning and remedial education costs.  But Teacher's College says that the average dropout lives 9.9 years less than the average high school graduate.  We should add in the increase costs of welfare and health-care.
7.  The Gates Foundation's The Silent Epidemic says that the number one cause of dropouts is boredom.  My data says it is the #2 cause with failure of causes being #1.
8.  16.6%
9.  Enough to fill 171 school buses.
10.  Retention increases the likelihood of school dropouts.  The first time, 20%-30%.  Second time, 70%-90%.
Extra Credit:  Our Lady of Angels Fire, December 1, 1958, City of Chicago claimed 92 student's lives and three teachers.
Today's teachers, principals and superintendents must respond to a host of new challenges: diversity of cultural backgrounds, waves of immigration, income disparities, physical and mental disabilities, and variation in learning capability. Increasingly, schools must adapt to address the needs of at-risk, nontraditional learners. Wherever teacher education programs have not kept pace with these challenges, many of their graduates must learn on the job, under the tutelage of their school leaders. And the tasks of scheduling, programming, ensuring security, and providing counseling have all become more complex.
A must read. The strategies were developed by the National Dropout Prevention Center in association with Franklin P. Schargel. Call Franklin @ 505/823-2339 or email him at [email protected] for more info.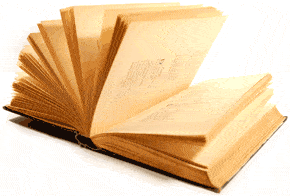 Take a look at the forward to the book, written by Dr. Gene Bottoms, Vice President, Southern Regional Education Board… Read more
In-School Suspension Letter to Parents from Dropout Prevention Tools (PDF Format)
Service Learning Tracking Sheet from Dropout Prevention Tools (PDF Format)
Student Performance Self-Evaluation Form from Dropout Prevention Tools (PDF Format)

An audio interview by National Public Radio's Claudio Sanchez for a program on dropouts called Experts: Consistency Needed in Counting Dropouts.
Table of Contents of Dropout Prevention Tools.