About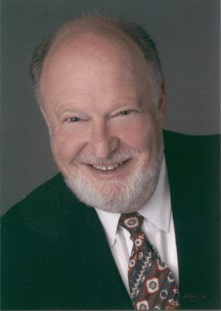 Franklin P. Schargel
Lifelong Educator, Author, Motivational Speaker, Trainer, Consultant
Franklin Schargel has extensive experience working with K-12 teachers and administrators providing staff development in the areas of dropout prevention, school leadership, creating positive school cultures, establishing high performing classrooms and working with at-risk learners.  He regularly presents at state and national conferences, as well as working with individual schools and districts. Whether presenting to a group of several hundred or working with a small leadership team, Franklin's workshops are lively, engaging, humorous and filled with practical, easy to implement strategies.  His most popular topics include:
Transforming Education:  A Practitioner's Guide,
Strategies to Help Solve Our School Dropout Problem,
Dropout Prevention Tools,
Helping Students Graduate,
Best Practices to Help At-Risk Learners,
From At-Risk to Academic Excellence: What Successful Leaders Do,
Creating School Cultures That Embrace Learning: What Successful Leaders Do,

Schools Where Teachers Lead,
152 Ways to Keep Students in School,
162 Keys to School Academic Achievement,
A Dropout Prevention Fieldbook:  Best Practices for Educators of At-Risk Students.
Creating Safe Schools: A Guide for School Leaders, Counselors, Teachers and Parents
Mr. Schargel's career spans thirty-three years of high school classroom teaching, school counseling and eight years of school supervision and administration. In addition, Franklin is a Huffington Post blogger and can be seen on YouTube.
Franklin's success in dramatically enhancing the learning process in his inner-city (NYC) high school, expanding parental involvement, increasing post-secondary school attendance and significantly lowering the students' dropout rate, has been documented in 25 books, 77 newspaper and magazine articles and five internationally released videos. The 15 strategies developed by the National Dropout Prevention Center at Clemson University in association with Mr. Schargel have been recognized by the National Education Goals Panel and the United States Department of Education as "the most effective strategies to help solve our school dropout problem."
The United States Department of Education, Fortune Magazine, Business Week, National Public Radio, Public Broadcasting System and the New York Times have recognized his work.  He has received awards from the National Dropout Prevention Center, the International Association for Truancy and Dropout Prevention.
Franklin is looking for opportunities to work with other schools, districts and the business community in any of these areas.