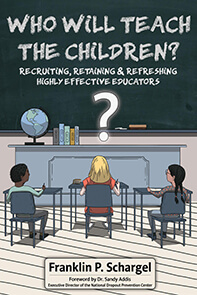 Teachers and school administrators are leaving the field of education almost as quickly as Schools of Education are preparing them. According to research, 44% of educators leave the profession within five years raising the question of
Who Will Teach The Children?
The book will not only pose the question but also supply the answers to:
Why are educators leaving? (It's not mainly about salary)
What, if anything, can be done to retain them?
How do we slow the educational exodus?
What states are most affected?
What subject areas face the greatest shortages?
What are schools and states doing to fill the void?
How do we create a globally competitive school system?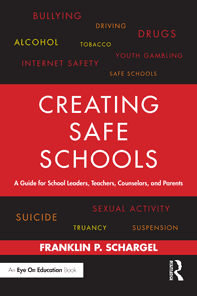 Students, parents, and school staff deserve a safe learning environment. Yet recent headlines of violence, bullying, and drug abuse have shown the vulnerability of schools. In this timely and important book, Franklin Schargel provides leaders, teachers, counselors, parents, and students with the necessary information to address and diminish safety problems in schools. Creating Safe Schools explores the background and data about the severity of safety issues facing schools today and also provides the strategies and tools to address them. Clearly organized according to issue, this book allows for easy reference and is packed with tools, activities, checklists, strategies, and tips. School violence takes a variety of forms so the book will deal with a number of school violence issues.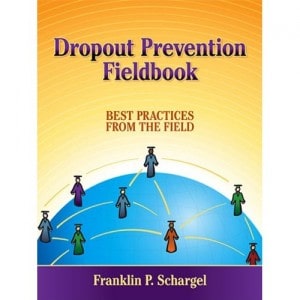 A book of action – tools, tips, worksheets, and checklists. There are 71 best practices from practitioners in the field to practitioners in the field. The book is designed to reduce your school's dropout rate, help improve teaching and learning, and develop stronger relationships with parents and the community. This book showcases the collected efforts of dedicated educators from across the country, selected and presented by, Franklin Schargel. Easily indexed according to strategy, grade level, and job title, it allows for quick access to tools, tips, worksheets, and checklists including:
Graduation Credit Cards
Ninth-Grade Academies
Early Warning Signs Matrix
Deterring Truancy User-Guide
Student Action Plan Agreement
and more!
Buy paperback and/or eBook from Routledge
Buy paperback from Amazon.com
Buy Kindle Edition
The Dropout Prevention Fieldbook: Best Practices from the Field addresses a broad range of educational challenges, including school safety, cyberbullying, and poor attendance. Teachers, administrators, counselors, and special educators can use this book to predict and prevent student dropouts, improve the quality of their schools and raise student achievement.
Contents
Free Downloads
Foreword
Introduction
15 Effective Strategies
Family Engagement
Early Childhood Education
Early Literacy Development
Mentoring and Tutoring
Service Learning
Alternative Schooling
After-School Opportunities
Professional Development
Educational Technology
Active Learning
Individualized Instruction
Career and Technical Education
Systemic Renewal
School-Community Collaboration
Safe Learning Environments
Index By Strategy
Index By Grade Level
Index for Administrators
Index for Counselors
Index for Special Educators
The book is available through Routledge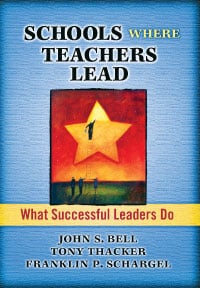 Develop shared leadership and teacher leadership in your school with the real-world, on-the-job ideas in this book. Principals and other leaders will embrace the practical Lead Now and Do Now strategies as they improve their own skills and promote shared leadership among their staff.
Shared leadership is a process in which multiple staff members lead the learning within a school. With the knowledge that instructional leadership is the primary engine behind teacher effectiveness, the authors demonstrate how to support classroom practices that raise student achievement.
Buy paperback and/or eBook from Eye on Education
Buy paperback from Amazon.com
Buy Kindle Edition


Contents include:
The Foundation: Instructional Leadership -Developing Shared Leadership
Leadership: Does Anyone Ask the Teachers?
Sharing the Leadership with Teachers – Can You Get There?
When educators work together to improve instruction, they make a notable difference in the lives of students. This book offers strategies for incorporating shared instructional leadership into the structure of your school.
ISBN: 9781596671737
Authors: John S. Bell, Tony Thacker, Franklin P. Schargel
144 pages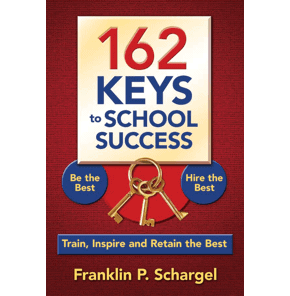 Find out how to keep your best teachers on staff, and make sure your new teachers stay motivated beyond their first years on the job. In this book, leading educational consultant Franklin Schargel offers 162 easy-to-apply tips and strategies for principals and administrators looking to hire quality teachers, raise faculty job satisfaction, and hold onto their most effective staff members.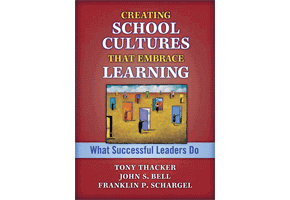 There are three things which will improve schools.  The first was addressed in our book, From At-Risk to Academic Excellence: What Successful Leaders Do. The second is the focus of this book, Creating School Cultures That Embrace Learning:  What Successful Leaders Do.
Some schools are hostile, some people would  say "toxic" to student learning, students, parents and staff.  We need to transform them into schools which embrace and develop supportive learning environments.
Read more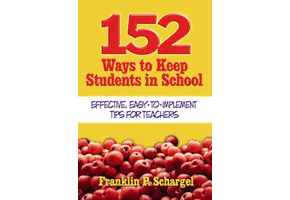 This exciting book has been designed to provide field-tested ideas about working with at-risk students. Designed to be read and implemented quickly, these are concise snapshots of what educators can do to keep students from dropping out. You can apply these practical tips in your classroom today.
Read more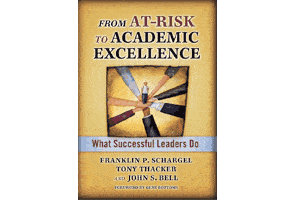 This book brings together the wisdom and experience from over 50 schools that have been categorized as "high performing, high minority, high poverty." It shows us how the leaders of those schools succeeded — in their own words.


This book presents 46 research-based tools, worksheets, and resources which have been field-tested at schools and dropout prevention programs across the country. For teachers, administrators, counselors, and special educators who work with at-risk learners, it helps you apply the Fifteen Strategies identified by The National Dropout Prevention Center and Network at Clemson University.

This book describes the fifteen strategies identified through research reviewed by The National Dropout Prevention Center and Network at Clemson University. Each chapter in this book was written by a nationally recognized authority in that field.