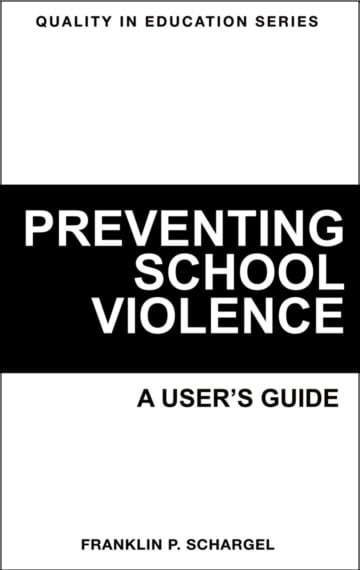 ISBN:

978-1733413114

Published:

February 23, 2022
Preventing School Violence
A User's Guide
Schools are supposed to be places where children are safe and secure. But students cannot learn in an unsafe learning setting. Students, parents, and school staff want, need, and deserve a safe learning environment and a violence-free zone to learn.
Recent headlines of school violence, bullying, drug abuse, internet violence have shown the vulnerability of schools. In this timely and important resource, I provide school leaders, classroom teachers, school counselors, parents and children with the most current and necessary information and research to address and diminish the safety problems in schools.
Preventing School Violence: A User's Guide explores the background and data about the security issues facing schools today and provides strategies and tools to address them. Drawing on research from the National Threat Assessment Administrations, the United States Secret Service, the FBI, the National Institute of Health (NIH), the Centers for Disease Control and Prevention (CDC), I lay out a Violence Prevention Plan for schools and districts to follow.
Not only do I identify the underlying causes of school violence, but I provide clearly throughout, easy-to-implement strategies to prevent school violence. Topics include:
Child Anxiety, Stress and Trauma

Preventing School Shootings

Bullying

Suicide

Internet Safety