From At-Risk to Academic Excellence Forward by Gene Bottoms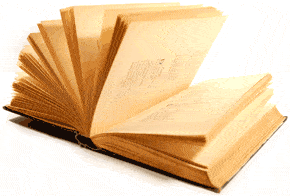 Take a look at the forward to the book, written by Dr. Gene Bottoms, Vice President, Southern Regional Education Board…
Accountability and higher standards have changed just about every aspect of education. Legislation has established an exigency to improve student achievement in an educational system that supports a culture of status quo and results in the failure of far too many students. This era of higher standards,greater accountability,and more at-risk students requires a new kind of school and district leader who can inspire teachers,parents,and the community to coalesce and provide better opportunities for all students to achieve at high levels.
We must improve the way we prepare school leaders and ensure that they have an instructional focus rather than one of management. We must improve the professional growth we give our teachers and leaders and ensure that it is aligned with standards and the needs for school improvement. And finally, we must organize and run schools for the benefit of the students, not the comforts of educators.
From At Risk to Academic Excellence: What Successful Leaders Do provides examples of places where schools should be failing but, in reality, they are helping students to achieve at high levels. These schools have dedicated teachers led by an instructional leader who has student achievement as the main goal of the school. These examples are also beacons of hope for educators who are sometimes frustrated by the quality of education we see in many of our schools. It says we can do it and here is the proof.
Use this book as a reminder of what we already know and of what can be accomplished. Authors Franklin Schargel, Tony Thacker, and John Bell have provided much food for thought. They show us examples of places where students are learning, faculty are energized, and leaders keep instruction and learning in the forefront.
The time to act is now. Never before has the need been more urgent for a well educated workforce. Never before have the problems associated with at-risk students been more apparent. And never before has change been an absolute. This book highlights the abundance of data available about the plight of at-risk students and reminds us that we know what to do to help students achieve at high levels, but often fail to do it. It challenges all of us to implement what will benefit students even if it disturbs the comfort of educators.
Dr. Gene Bottoms, Vice President
Southern Regional Education Board